NOT ALL CONCERN IS HATE

In Judson Phillips' latest article, "Hating Trump" he posits a call of reassurance that DT is making some Conservative picks for his admin/cabinet. In the article Judson calls for Conservatives to Unite and support DT when he IS Conservative but NOT to bow down and worship DT, NOR give him a blank check.
I want to support DT, especially and only if and when he does and IS Conservative. But I still have deep and serious concerns about DT, Steve Bannon, Steven Mnuchin, Rex Tillerson, and the many other Goldman-Sachs, and even DEMOCRATS that DT has picked for very high and influential positions. Many of these worked for GEORGE SOROS and donated to both Clintons, ObaMarxist, and many other DEMOCRAT politicians and causes. Many, like DT himself, are close and tight friends with Alex Jones (Infowars conspiracy nut), David Pecker (The National Enquirer, and conspiracy/smut nut), and among the biggest, loudest, brashest followers and supporters of DT are The KKK, David Duke (KKK), Don Black (Storm Front), Rocky J. Suhayda (American Nazi Party), Alex Linder (Vanguard/National Alliance, a Neo-Nazi group), and Richard B. Spencer (President of the white nationalist National Policy Institute, and editor of Radix Journal)…all this and the articles with links below express why I am still very deeply concerned about the danger and far, hard-Left views of DT.  Other sources showing DT's ties to or being supported by racist, hard, far-Left groups are:
*SOURCE*
*SOURCE*
*SOURCE*
*SOURCE*
*SOURCE*
*SOURCE*
These are but 6 of the 26,100,000 articles documenting DT's affiliation with and proud support by racists. I picked these six as they range from Conservative, to Mainstream, to Liberal, to Financial sites ALL documenting, reporting on and concerned about the future of America under DT and HIS admin/cabinet. Now let me post some headlines and links to show even further that I am NOT alone on this, many other real, true-blue Conservatives are very concerned as well…here is the verification of this:
WHERE DID TRUMP FOUNDATION FUNDS ACTUALLY GO? VIOLATED LEGAL BAN ON "SELF-DEALING"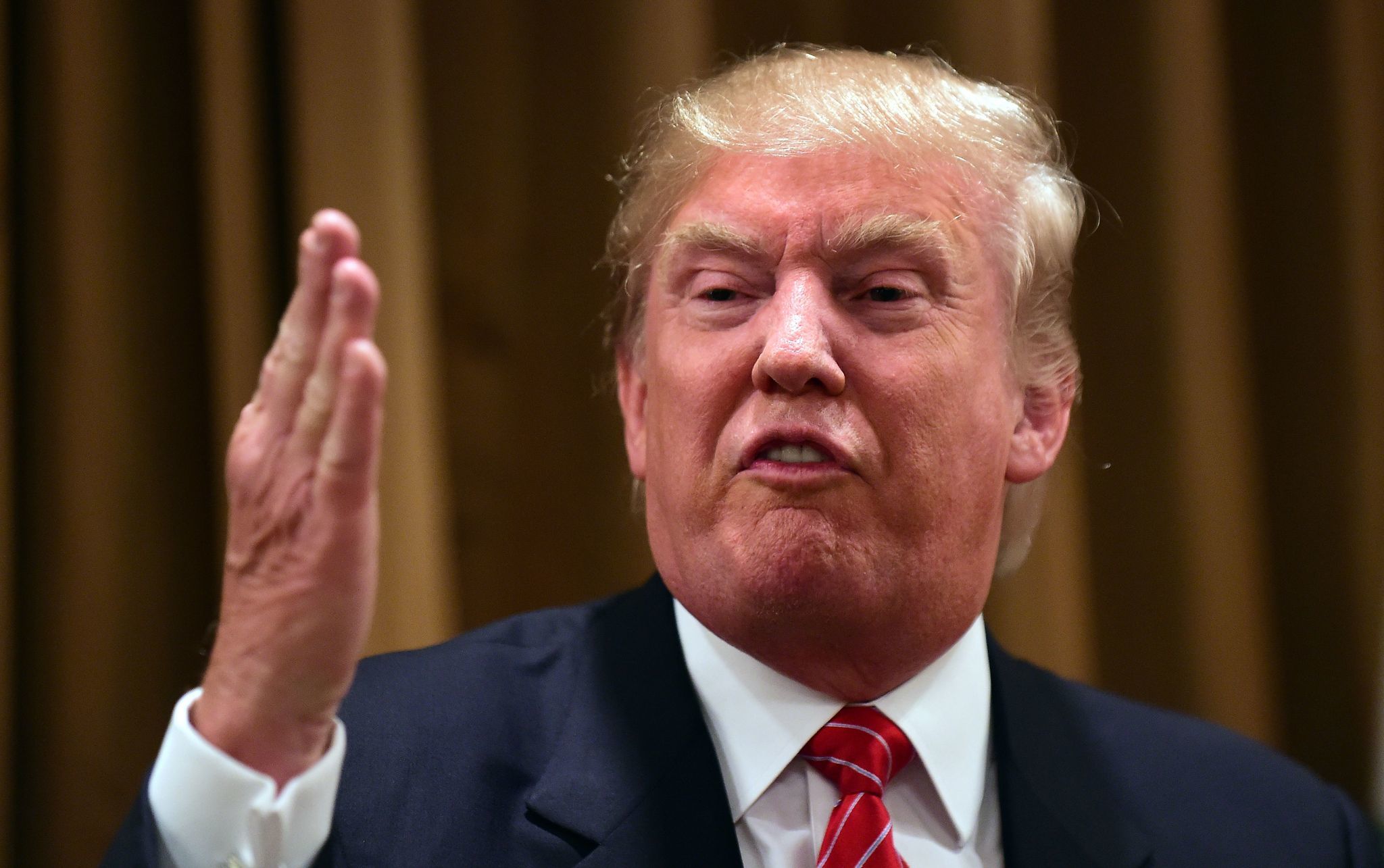 *SOURCE*

==================

Apparently impressed by his wealth & ties to organized crime, Russia wanted a Trump presidency as far back as 1987. Read photocopied article

*SOURCE*
================
New Records Shed Light on Donald Trump's $25,000 Gift to Florida Official

===============
Trump team discussing 'half-blind' trust for conflicts of interest
Critics say the plan could allow Trump or members of his administration to continue to draw income from their businesses — and even peek in on how their companies are faring.

Pentagon memo on Trump's priorities doesn't mention Russia: report
BY REBECCA KHEEL – 12/20/16 01:40 PM EST
*SOURCE*
=============
Trump Consistently Contributes to Russian Efforts to Harm Our Nation


*SOURCE*
================
U.S. officials say Putin PERSONALLY ordered leaking hacked emails to influence election

===================
Donald Trump, Pam Bondi, and the Church of Scientology
====================
Jerry Falwell Jr. says social values of Trump's State Sec pick are 'irrelevant'

*SOURCE*

==========================
What Conservatives Fear And Fight AGAINST-
TRUMP AND THE GORBY CONNECTION
===========================
There you have it…why I and so many other life-long, deeply-rooted Conservatives have major concerns about DT
In this article I used a plethora of many and varied sources…ALL expressing concern, even fear, over a President Trump presidency…count me among those who are very, very concerned.
 -Rev. Larry Wallenmeyer.