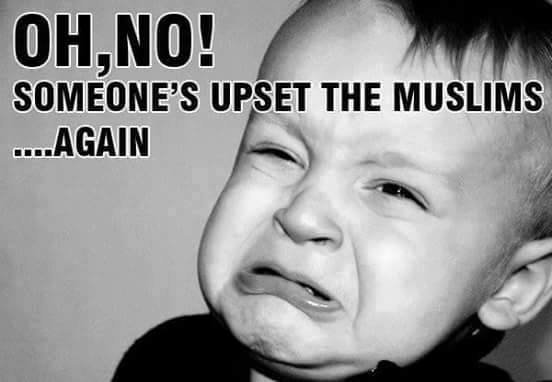 I'll begin with a brief rundown of the crises America and the World face

and then briefly look at who will answer 
The 3 AM CALL
CRISIS ONE.
Amidst Terror, New York Welcomes Terror-Supporting Regimes to UN
*SOURCE*
[ECXCERPT.]
The leaders of terror-sponsoring states are currently descending on Manhattan for the annual opening of the UN General Assembly and their words are guaranteed to be blasted across the global airwaves. It is about time we made the connection between the terror-enablers in Turtle Bay and the terrorism in the streets beyond.
Monday brought new meaning to the phrase "upstairs, downstairs." Above ground, the limousines glided in and out of UN Headquarters – recently renovated with more than half a billion dollars from U.S. taxpayers alone. Below ground, millions of New York straphangers were held up in subway and train stations until police gave the all-clear.
The contrasts get even starker. Iranian President Hassan Rouhani is being protected by New York's finest, while he is endangering American sailors and pilots in the Persian Gulf.
Palestinian Authority President Mahmoud Abbas is paying "martyrs" that kill Americans and Israelis, while Americans are paying to take good care of his health and welfare when he is in town.
Then there are the other so-called "world leaders" that New Yorkers are hosting. All have immunity to travel to and from the UN in the name of "world peace." And yet they include despots and dictators from terror hotspots like Lebanon, Libya, Qatar, Saudi Arabia, Syria, Turkey, and Yemen.
There is something seriously wrong with this picture.
=======
CRISIS TWO.
Two More Guantanamo Detainees Return to Jihad, Says National Intelligence Report


*SOURCE*
[EXCERPTS.]
PJ MEDIA, BY BRIDGET JOHNSON, SEPTEMBER 15, 2016:
A status report from the Office of the Director of National Intelligence revealed two more former Guantanamo Bay detainees were confirmed returning to jihad in the first six months of this year.
The DNI report breaks down the number of released detainees — 693 — and under whose administration the transfers occurred (532 under George W. Bush, 161 under President Obama).
The confirmed recidivism rate is 17.6 percent, with 122 former detainees determined to be engaged in jihadist activity since their release.
The rate of those suspected but not confirmed of returning to jihad is 12.4 percent, or 86 of 693 cases.
Nine detainees total have been confirmed of returning to jihad since Obama took office, according to the report. Eleven former detainees are suspected of returning to jihad during that time period.
No detainees were named. The terror groups joined were also not detailed.
=======
CRISIS THREE.
Why the War On Terror Has Taken 15 Years, and Will Take Much Longer


*SOURCE*
[EXCERPT.]
PJ MEDIA, BY ROBERT SPENCER, SEPTEMBER 14, 2016:
This war has gone on for a very long time, and last Sunday, the 15th anniversary of the September 11, 2001 jihad attacks, among all the reminiscences, and eulogies, and encomia, virtually no one attempted to explain why.
There's a simple reason this topic wasn't discussed: among our political and media "elites," no one knows the answer.
Even the most dire estimates of exactly how long this is going to take have fallen wide of the mark. General Petraeus said in 2010 that it could take another ten years to defeat the Afghan "insurgency." Do you think the Taliban is likely to be disbanded and Afghanistan to be a stable, functioning republic in 2020?
In 2007, Britain's security chief, Admiral Lord Alan West, said it could take 30 years to defeat terrorism in the United Kingdom. Do you think that in 2037, Britain will be peaceful and free of jihad terrorists?
The very idea is preposterous, and it is preposterous for the same reason that 15 years after 9/11, no one knows why this strange war has lasted so long.
West said more in that 2007 interview:
I now realize that we are talking about a generation — and by that I would say 30 years. That doesn't mean necessarily that we are going to stay at a severe level of threat for all those years. But to be able to say one has absolutely changed the mind-set and thought of people IS going to take a generation.
West nailed the answer there — but no one seemed to notice.
Because nothing, nothing whatsoever, is being done in Britain or anywhere else to change "the mind-set and thought of people."
That is precisely why, fifteen years after 9/11, the West is weaker and more vulnerable than ever.
The entirety of Western intelligentsia, the totality of our political and media elites, steadfastly refuses to acknowledge exactly what the "mindset and thought" of the terrorists really is, and where it comes from. Because of that refusal, policies that don't deal with the actual problem keep being applied and re-applied — at the cost of thousands of American lives, billions of American dollars — and we have nothing to show for this expenditure besides a sharp and continuing loss of American power and prestige.
The jihadis who struck the U.S. on September 11, 2001 have made such immense advances since then not because they are strong, or clever, or capable, but because we are weak, short-sighted, and resolute. Resolute not in fighting them, but in maintaining our denial about who they are and what they want.
=======
CRISIS FOUR.

When Do U.S. Leaders Who Materially Supporting Terrorists Pay for Their Crimes


*SOURCE*
[EXCERPT.]
Understanding the Threat, by John Guandolo, Sept. 19, 2016:
9/17/16 at 9:35 AM EST:  A bomb explodes at a Marine Corps 5K race in Seaside Park, NJ.
9/17/16 at 8:15 PM EST:  A bomb explodes in the Chelsea neighborhood in New York City injuring 29 people.
9/17/16 at 9:15 PM EST:  Somali Muslim Dahir Ahmed Adan enters Crossroads Center shopping mall in St Cloud, Minnesota and stabs nine (9) people while screaming "allah u akbar."  The jihadi is shot and killed by an off-duty police officer.
9/18/16 at 10:50 PM EST:  Five (5) pipe bombs are discovered in a bag at a train station in Elizabeth, NJ.
9/19/16 at 10:30 AM EST:  A few hours after a city-wide BOLO was put out for Muslim Ahmad Rahami – responsible for the bombs in NY and NJ – and he and police get into a shootout.  Two police officers are shot as was Rahami.  All are in stable condition.
Welcome to a fundamentally changed America.
One must wonder what Andrew Luger – the U.S. Attorney for Minneapolis – is thinking today.  He has invested so much time bending over backwards to appease the Muslims in Minneapolis/St. Paul and continues to apologize for "islamophobia" there while denigrating citizens who speak truth about Islam and the danger it poses to their community.
The jihadi in Minnesota, Dahir Adan, screamed "allah u akbar" and asked people if they were Muslim before he stabbed them.  FBI sources state that after interviewing nearly 50 people in Adan's neighborhood, including family and friends, the consensus is Adan was not "religious" (FBI lingo) until he read the Koran three months ago.  They also said he had no history of mental illness.
In the law enforcement realm we call these "investigative clues."
Adan, like all the other "terrorists" from 9/11 to today are not "radicalized" on the internet or from U.S. foreign policy or from their lack of education or from their economic deprivation or because they are mentally ill or because of the way they are treated or because there are not enough McDonalds in Yemen.
Muslims become more prone to wage jihad the more they read the Koran and the stories about Islam's prophet Mohammad who waged war against non-Muslims, married a six year old, tortured, and approved the killing of people who mocked him.  The people stabbing others, blowing up bombs, and shooting people in night clubs say they are Muslims waging jihad in the cause of Allah to create a caliphate under sharia.
This is exactly what ISIS, Al Qaeda, Hizbollah, Hamas, the Muslim Brotherhood, and all the other jihadi organizations in the world state is the reason they do what they do.
This is also what is taught to Muslim children in Islamic schools in the United States, Europe and elsewhere.  Why?  Because it is what Islam is.
Maybe we should pay attention…
=======

CRISIS FIVE.

It's Time We Faced the Facts about the Muslim World


Ahmad Khan Rahami seen on video surveillance. (Photo: New Jersey State Police/Handout/Reuters)
*SOURCE*
[EXCERPT.]
Islam Is a serious problem. America needs to start acting accordingly.
National Review, by David  French, Sept. 19, 2016:
Here is a plain, inarguable truth: A series of Muslim immigrants and "visitors" are responsible for killing more Americans on American soil than the combined militaries of Imperial Japan and Nazi Germany. Two more attacks over the weekend left 38 Americans wounded, and it appears that both were carried out by Muslim immigrants.
In Saint Cloud, Minn., Dahir Adan's family identified him as the man who stabbed eight people in a mall before being shot and killed by an armed civilian, an off-duty police officer named Jason Falconer. Adan's family said he was born in Kenya. In New York, police arrested an Afghan-American named Ahmad Khan Rahami after a shootout. He's a "person of interest" in bombings in both New York and New Jersey that injured 29.
Despite making up a tiny fraction of the American population, Muslims are responsible for exponentially more terror deaths than any other meaningful American community. Even if you use the Left's utterly ridiculous standard of "terror deaths since 9/11" (why exclude America's worst terror attack when calculating the terror threat?), Muslim terrorists have killed almost twice as many people as every other American faction or demographic combined.
Yet when any politician or pundit suggests restrictions or even special scrutiny applied to Muslim immigrants — especially Muslim immigrants or visitors from jihadist conflict zones — entire sectors of the Left (and some on the right) recoil in shock and horror. Whenever there's a terror attack, there's an almost palpable desperation to determine that the attacker was not Muslim and the attack had "no connection" to international terror, in spite of the fact that it is now ISIS and al-Qaeda strategy to inspire lone wolves.
It's a desperation born out of the realization that facing actual facts about the Islamic world threatens an entire, absurd ideology of "diversity" that views different cultures (except of course for the hated Christian oppressor) as the equivalent of Neapolitan ice cream — each flavor and color has a distinct taste, but it's all still sugary goodness.
The reality is different. The Muslim world has a severe problem with anti-Semitism, intolerance, and terrorism. As I've documented before, using data from Pew Foundation surveys, it's plain that more than 100 million Muslims have expressed sympathy for terrorists such as Osama bin Laden or for barbaric jihadist groups such as ISIS. Hundreds of millions more express support for the most intolerant forms of sharia law. Telethons in Saudi Arabia have raised vast sums of money for terrorist causes, and jihadists have been able to recruit hundreds of thousands of fighters to deploy against Americans, Israelis, and our Muslim allies.
Given these facts, why is it bigoted to propose plainly constitutional ideological litmus tests? How is it bigoted to halt — absent compelling extenuating circumstances — immigration from jihadist conflict zones or jihadist-dominated regions? We have implemented ideological tests before, during the Cold War, when there was an active national-security threat. We should do so again.
=======
NOW, WHO IS GOING TO ANSWER THE 3 AM CALL?

Will it be the "Butcher of Benghazi", Hitlary Klinton?
OR will it be the Lying, Liberal Fraud who said Hitlary was a good, great Secretary of State? AND ALSO said she would be a good, great President too?
Either way America gets a Marxist and America LOSES.
Sure wish we had a REAL Constitutional-Conservative choice…
 -Rev. Larry Wallenmeyer.