By Craig Andresen on August 6, 2014 at 4:30 am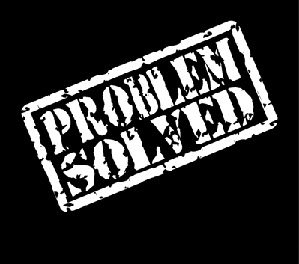 Well, thank GOD that all our LITTLE insignificant problems as a nation have been resolved. Honestly, they were getting a bit annoying.
You know, thinks like our soaring national debt…all $18 TRILLION dollars of it and rising. Pesky really. But apparently, that's been fixed so there is NOTHING more to worry about in that regard and may I just add…it's about damn time.
GAS prices must be on THEIR way down which also means that nobody will have to worry this coming winter about the cost to heat their homes as the cost of electricity must also be dropping.
How's your 401k doing?
Last week's nose dive doesn't mean a thing. Just because the Fed may stop artificially propping up the stock market and driving inflation up but…no worries.
Aren't you glad that Obamacare finally got fixed? Admit it…YOU getting tired of seeing the same old doctor and having the same old insurance you've had for years? I know I was but now…BOY oh BOY…we have new and improved GOVERNMENT mandated health insurance to take the place of that old crap we USED to have and I, as a guy, am just GIDDY that for the first time in my life…MY visit to the gynecologist will finally be covered…after I pay my whopping deductible that is but hey…I'm resting better NOW than I did BEFORE Obamacare and I'm willing to bet YOU are too.
Darn good thing we don't have any problems down on the southern border huh? Could you IMAGINE what things would be like if it STILL wasn't secure down there? Why…ILLEGAL ALIENS might still be thinking they could waltz into our country any old time they liked but…not today.
We SOLVED that nuisance problem didn't we?