K.S.N.



For those new to K.S.N. this will be and is a compilation of pics, cartoons, headlines that come at you hard, fast, and continuously, well, until the end of the article anyway…

UM, neither…

Trump Supporters Have No One to Blame Now but Themselves
by DAVID FRENCH October 13, 2016 12:05 PM @DAVIDAFRENCH
Trump's accusers are entirely believable, because they say he did the same things he bragged about doing on tape. Let's be clear about what happened yesterday, as woman after woman came forward to describe incidents in which Donald Trump groped them or kissed them against their will. These were not truly cases of "he said, she said," where two parties offer sharply contradictory versions of the truth. These were cases of "he bragged, she confirmed." In 2005, Trump was caught on tape saying that he did exactly what these women claimed he did. Here's what he said:
You know I'm automatically attracted to beautiful. . . . I just start kissing them. It's like a magnet. Just kiss. I don't even wait. And when you're a star, they let you do it. You can do anything . . . grab them by the p***y. You can do anything. And here he is on his approach to a married woman: I moved on her actually. You know she was down on Palm Beach. I moved on her, and I failed. I'll admit it. I did try and f**k her, she was married.
===
Now compare those words with the allegations. Jessica Leeds told the New York Times that Trump grabbed her breasts on an airplane and tried to put his hand up her skirt. Rachel Crooks said that he shook her hand, wouldn't let go, and then began kissing her on the mouth. People Magazine writer Natasha Stoynoff reports that Trump grabbed her in 2005, around the same time as the Access Hollywood video, when Melania was pregnant. She was interviewing Trump while Melania was in the house, and claims this happened:
We walked into that room alone, and Trump shut the door behind us. I turned around, and within seconds he was pushing me against the wall and forcing his tongue down my throat. Then, he allegedly said this: "You know we're going to have an affair, don't you?" he declared, in the same confident tone he uses when he says he's going to make America great again. "Have you ever been to Peter Luger's for steaks? I'll take you. We're going to have an affair, I'm telling you." He also referenced the infamous cover of the New York Post during his affair with Marla Maples.
"You remember," he said. "'Best Sex I Ever Had.'"
The similarities between the allegations and Trump's boasts are downright eerie, and these aren't the only accusations. More women are coming forward, including women who claimed that he strolled into changing rooms at the Miss Universe pageant and ogled the contestants, just because he could. Trump supporters are now reduced to stamping their feet about the timing. "Why are we hearing about this only now? The media's out to get Trump!" Well, so what. Is anyone shocked that a man who bragged so openly about his sexual sins, who lies habitually, and who so obviously enjoys asserting dominance over people with less power would have such skeletons in his closet?
Read more at: http://www.nationalreview.com/article/441041/donald-trump-sexual-assault-allegations-accusers-stories-match-access-hollywood-tape
========
Steve Bannon, Trump's Top Guy, Told Me He Was A 'Leninist' Who Wants To 'Destroy the State'
 
The Breitbart executive director turned GOP leader boasted at a party about his goal of destroying the conservative establishment.
By Ronald Radosh
08/23/16
Why has the Trump campaign taken as its new head a self-described Leninist?
I met Steve Bannon—the executive director of Breitbart.com who's now become the chief executive of the Trump campaign, replacing the newly resigned Paul Manafort—at a book party held in his Capitol Hill townhouse in early 2014. We were standing next to a picture of his daughter, a West Point graduate, who at the time was a lieutenant in the 101 Airborne Division serving in Iraq. The picture was notable because she was sitting on what was once Saddam Hussein's gold throne with a machine gun on her lap. "I'm very proud of her," Bannon said.
Then we had a long talk about his approach to politics. He never called himself a "populist" or an "American nationalist," as so many think of him today. "I'm a Leninist," Bannon proudly proclaimed.
Shocked, I asked him what he meant.
"Lenin," he answered, "wanted to destroy the state, and that's my goal too. I want to bring everything crashing down, and destroy all of today's establishment." Bannon was employing Lenin's strategy for Tea Party populist goals. He included in that group the Republican and Democratic Parties, as well as the traditional conservative press.
Read more at:
http://www.thedailybeast.com/articles/2016/08/22/steve-bannon-trump-s-top-guy-told-me-he-was-a-leninist.html
=======
"The time has come that Christians must vote for honest men and take consistent ground in politics or the Lord will curse them. . . . Christians have been exceedingly guilty in this matter. But the time has come when they must act differently. . . . Christians seem to act as if they thought God did not see what they do in politics. But I tell you He does see it – and He will bless or curse this nation according to the course they Christians take in politics." —-Charles Finney
=======
TOO LATE…

Unshackled, Trump Unleashes Aggressive Attacks On Own Party
Tuesday, 11 Oct 2016 | 9:37 PM ET
*SOURCE*
[EXCERPTS.]
The "shackles" gone, Donald Trump stepped up his fierce attacks on his own party leaders Tuesday, promising to teach Republicans who oppose him a lesson and fight for the presidency "the way I want to."
"I'm just tired of non-support" from leaders of the party he represents on the presidential ticket, Trump said Tuesday evening on Fox News Channel's "The O'Reilly Factor." He saved special ire for House SpeakerPaul Ryan, who told Republicans Monday he'll no longer campaign for Trump with four weeks to go before Election Day.
"I don't want his support, I don't care about his support," Trump said.
With his campaign floundering and little time to steady it, the businessman reverted to the combative, divisive strategy that propelled him to victory in the GOP primary: Attack every critic – including fellow Republicans. Those close to Trump suggested it was "open season" on every detractor, regardless of party.
[NOTE: Spoken like either a true egotistical, Liberal moron, OR like a Marxist deliberately working to destroy the GOP & America.]
=======
I ONCE RESPECTED YOU PENCE…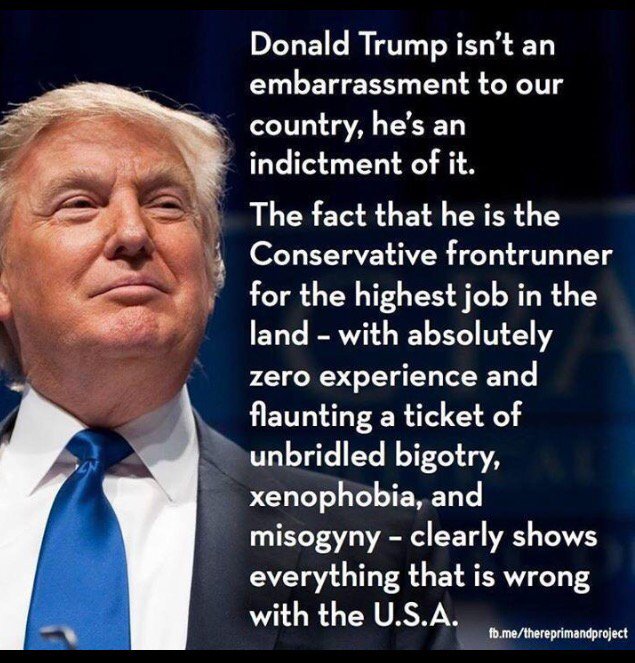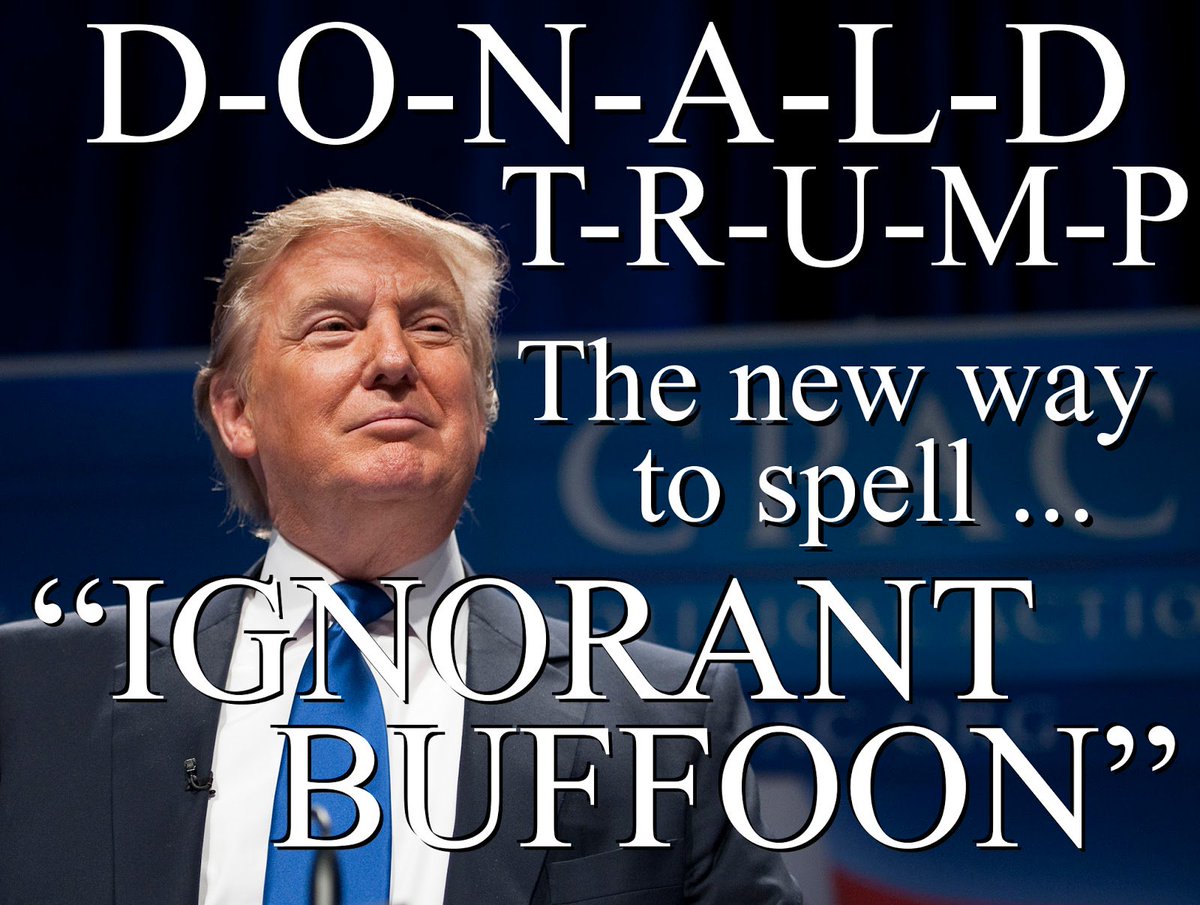 and, lastly, for now…

 -Rev. Larry Wallenmeyer.