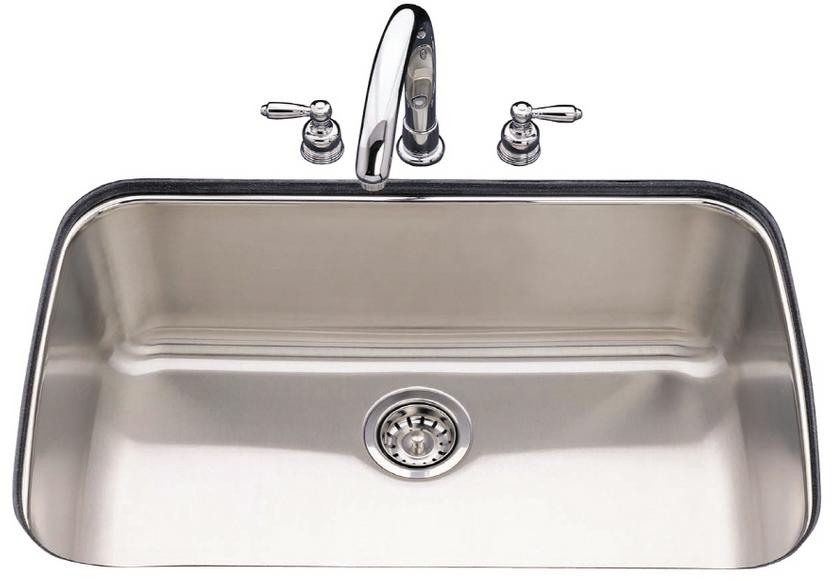 If you like mamby-pamby, sugar-coated, watered-down, doses of acceptable "alternative facts", then read all the blindly, and blithely pro-Trump blather that abounds elsewhere…BUT IF you have the stomach and back-bone for facts, truth and evidence…keep reading…
K.itchen S.ink N.ews

Truth and facts with humor…

Contradicting Trump on Russia: Russian Officials

*SOURCE*
[EXCERPTS.]

WASHINGTON — For months, President Trump and his aides have insisted that they had no contact with Russian officials during the presidential campaign, a denial Mr. Trump repeated last week.
"I have nothing to do with Russia," he told reporters on Thursday. "To the best of my knowledge, no person that I deal with does."
The denial stands at odds with statements by Russian officials, who have at least twice acknowledged contacts with aides to Mr. Trump before the election.
It is not uncommon for a presidential campaign to speak to foreign officials, which makes the dispute particularly unusual. At the same time, any contacts would have taken place during a period when American intelligence agencies believe the Russian government was trying to disrupt the election with a campaign of computer hacking.
The dispute began two days after the Nov. 8 election, when Sergei A. Ryabkov, the Russian deputy foreign minister, said his government had maintained contacts with members of Mr. Trump's "immediate entourage" during the campaign.
"I cannot say that all, but a number of them maintained contacts with Russian representatives," Mr. Ryabkov said during an interview with the Interfax news agency.
==================
Trump lawyer sent Flynn a plan to lift Russia sanctions: Report



*SOURCE*
[EXCERPTS.]
U.S. President Donald Trump's former national security advisor, Michael Flynn, was sent a hand-delivered sealed proposal detailing a way for the new administration to lift sanctions against Russia just a week before he resigned, the New York Times reported on Sunday.
The proposal, which included a peace plan for Ukraine and Russia, was delivered to Flynn by Michael Cohen, the president's personal lawyer, the report said. The sealed plans were reported to have had the support of Felix Sater, a business associate known to have aided Trump in previous dealings with Russia and Andrii Artemenko, a Ukrainian lawmaker.
[NOTE: Notice all the Russian Putin/KGB and mob figures mentioned in the article that DID do business with Trump.]
=======
#Trump continues his campaign habit of insisting that his version of reality is the only one that exists or matters
The Trump presidency exists in a bubble
*SOURCE*
[EXCERPTS.]
President Trump's speech over the weekend along Florida's Space Coast — effectively a campaign rally staged just one month into his term — served, more than anything else, as an illustration of the extent of the political polarization now gripping the United States.
Trump had already declared open war on his country's media, describing the mainstream press as the "enemy" of the American people. The 9,000-strong crowd of supporters seemed to agree.
"It was hilarious to see him give it to the media," said Tony Lopez, 28, a car dealer from Orlando who spoke to my colleagues covering the event. "The media's problem is that they keep wanting to make up stories so that he looks bad. It doesn't work. He's talking right through you guys." [NOTE: they are NOT all "made-up stories", as many as 90-99% are true, regardless of how often you trolls parrot "fake news".]… 

…In other words, the rallygoers were the perfect audience for the president, who has continued his campaign habit of insisting his version of reality is the only one that exists or matters.
Behold some of the problematic falsehoods circulated by Trump (aka LIES) just this weekend, from his fear-mongering over immigrant criminals in Sweden…
…As a result, Carl Bernstein, the veteran Washington Post reporter who helped break the Watergate scandal during the Nixon administration, sees the nation facing an unprecedented crisis.
"Trump's attacks on the American press as 'enemies of the American people' are more treacherous than Richard Nixon's attacks on the press," he told CNN's "Reliable Sources" on Sunday. That's because the polarization of the present finds no real equivalent in Nixon's America.
"There is no civic consensus in this country like there was at the time of Watergate about acceptable presidential conduct," said Bernstein. "Trump is out there on his own, leading a demagogic attack on the institutions of free democracy. We are into terrible authoritarian tendencies."…
…On Monday, Ned Price, a former CIA officer who served under both Republican and Democratic administrations, explained why he had recently quit his post: He sees Trump operating in a dangerous ideological bubble.
Trump's administration "has little need for intelligence professionals who, in speaking truth to power, might challenge the so-called 'America First' orthodoxy that sees Russia as an ally and Australia as a punching bag," Price wrote in The Washington Post. "That's why the president's trusted White House advisers, not career professionals, reportedly have final say over what intelligence reaches his desk."  [NOTE: Which IS a good thing that DT does NOT get ALL the intel since he can NOT be trusted one bit.]
Timothy Snyder, the acclaimed scholar of 20th century history at Yale University, offered a gloomy analysis last week of Trump's political style.
Trump "doesn't seem to care about the institutions and the laws except insofar as they appear as barriers to the goal of permanent kleptocratic authoritarianism and immediate personal gratification," said Snyder in an interview with German newspaper Suddeutsche Zeitung. "It is all about him all of time, it is not about the citizens and our political traditions."
He ended with a stark warning:

"We have at most a year to defend the Republic, perhaps less."   
================
And now a word from our New National Security Director, Steve Bannon #MAGA

The #MuslimBan is a head fake. The fiasco takes the focus away from the Investigation into #Trump's Ties to #Russia.

AND HE AINT THE ONLY TRUMPER LIKE THIS.
Remember #Trump Words from Tonight: "I DON'T KNOW ABOUT A FLYNN RUSSIA REPORT" Trump doesn't realize that you YOU CAN NOT SPIN #TREASON
NO ORDINARY LIE: Multiply it by infinity, take it to the depth of forever, and you will still have barely a glimpse of what Im talking about

Donald Trump and Russia has to be investigated now

Feds Have Yet To Contact Four Trump Advisers Reportedly Under FBI Scrutiny
The four Donald Trump associates who are reported to be persons of interest in an FBI investigation of links to Russia all say they have not been contacted or interviewed by federal investigators.
Three of the four told The Daily Caller on Monday that they have not been contacted by federal agents as part of a probe into ties to Russian government officials. A fourth, Trump lawyer Michael Cohen, told another news outlet on Monday that he has not been contacted by federal investigators.
The New York Times has reported in a series of articles that Cohen, along with former Trump advisers Roger Stone, Paul Manafort and Carter Page, are all under scrutiny in an FBI counterintelligence probe of possible Trump-world ties to the Kremlin.
All four of the probe targets say they have not been contacted by federal agencies.
Asked whether the FBI has reached out for an interview, Manafort, Trump's former campaign chairman, told TheDC in a short email: "never contacted."…
[NOTE: What kind of an investigation is this when you do NOT even contact the people being investigated?!!]
Read more: http://dailycaller.com/2017/02/20/feds-have-yet-to-contact-four-trump-advisers-reportedly-under-fbi-scrutiny/#ixzz4ZLeCmZCa
==========================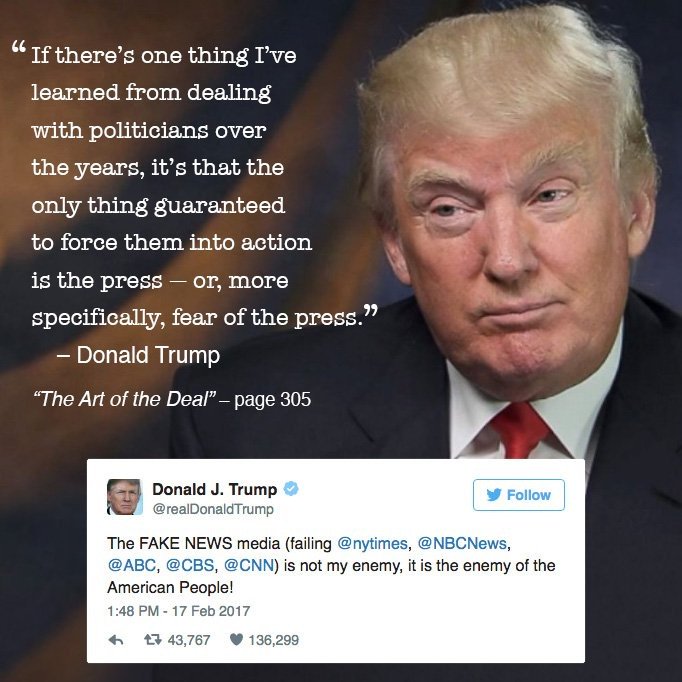 Trump Has No Foreign Policy There's no such thing as a #Trump Doctrine, folks—It's just an incoherent mess.


*SOURCE*
[EXCERPTS.]
…Unlike in the imaginary world of political theory, real presidents rarely have doctrines; more often, they have a collection of strategies that they struggle to implement and an endless series of reactive scrambles to events.
The present era is no different in that regard. What is different is that right now not only is there no discernible doctrine guiding President Donald Trump's foreign policy, the United States currently has no real foreign policy at all. By that I mean not that the policies are objectionable, or that the Trump team is struggling with the learning curve each new administration faces at the outset, as it reviews its predecessors' approach and settles on its own. Rather, I mean that we are experiencing an unprecedented degree of policy incoherence on virtually every major issue the country faces…
And so it was left to Vice President Mike Pence on Saturday to travel to the Munich Security Conference, the most important annual gathering of politicians and national security wonks, to reassure America's increasingly nervous European partners that things in Washington are under control.
The problem is, no one really knows if Pence speaks for the administration on foreign policy—or, for that matter, if anyone does. Policy is, at its core, a function of what the government does and what it says. While it is too soon for the Trump administration to have done much, what is being said is either nothing or completely contradictory things. Pence's message about shared values was undercut both before and minutes after his remarks by President Trump, with his latest tweets attacking the mainstream media as "fake news" and, more outrageously, "the enemy of the American people."

=========
AND, LASTLY….

#Trump, a playboy billionaire and casino owner thought he and his staff could secretly contact #Russia and the #CIA would NOT know about it?

 -Rev. Larry Wallenmeyer.